Board Approves Date of 49th Annual Meeting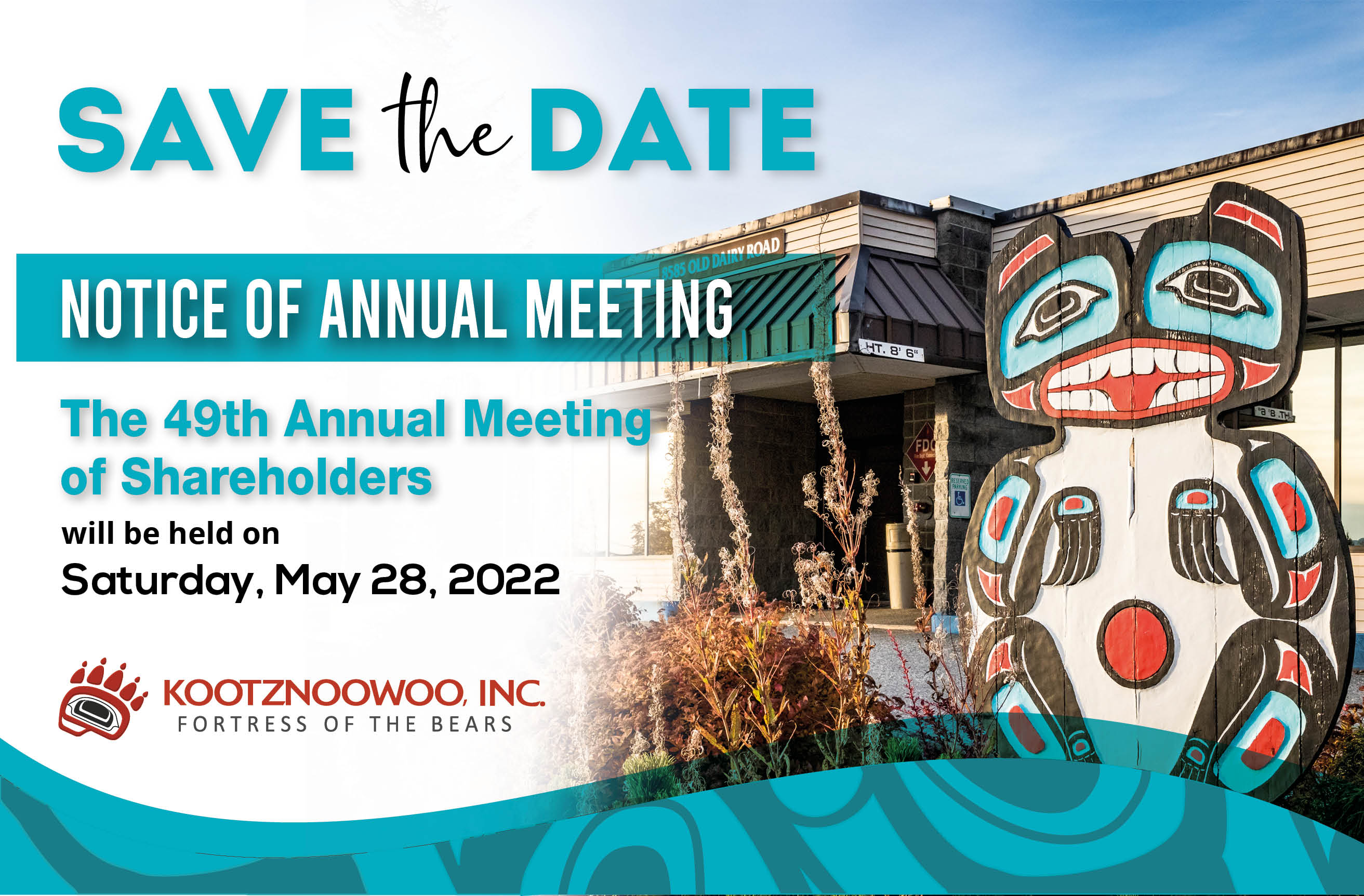 The Kootznoowoo, Inc. Board of Directors has approved Friday, June 3, 2022, as the date of the 49th Annual Meeting of Shareholders.
Shareholders who are interested in running for the Board of Directors must contact the Corporate Office at (907) 790-2992 to request an informational packet for independent board candidates.
To be included on the corporate proxy:
The independent candidate's name may not appear on any other candidates or slate's proxy; and

The independent candidate must complete a proxy statement questionnaire and independent candidate agreement. These documents must be delivered to the Corporation by the deadline below. These documents are included in the information packet for independent board candidates.
Independent candidates not included in the corporate proxy must comply with all filings and requirements of non-board solicitations described in 3 AAC 08.355.
Any qualified Shareholder who is interested in submitting resolutions or proponent statements to be considered at the 49th Annual Meeting, may do so provided that such resolutions or proponent statements are provided to the Corporate Secretary by the deadline below and must comply with Kootznoowoo's Bylaws and Alaska law.
Candidate Materials & Resolution or Proponent Statement Deadline: Monday, March 7, 2022, at 5:00 p.m. (Alaska Time).